This process is necessary to prepare your USB storage media for map updates.
1.
Connect a blank USB memory stick to your MG NAVIGATION System. Make sure that no other USB devices are connected. In case the USB memory stick is not recognized, plase reformat it to Fat32.
2.
Go to
Settings/System
, then tap
Start
next to 'Update Navigation'.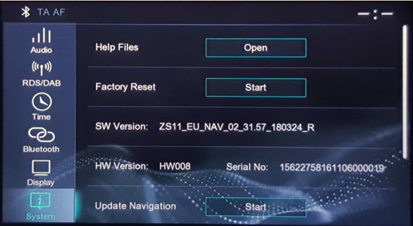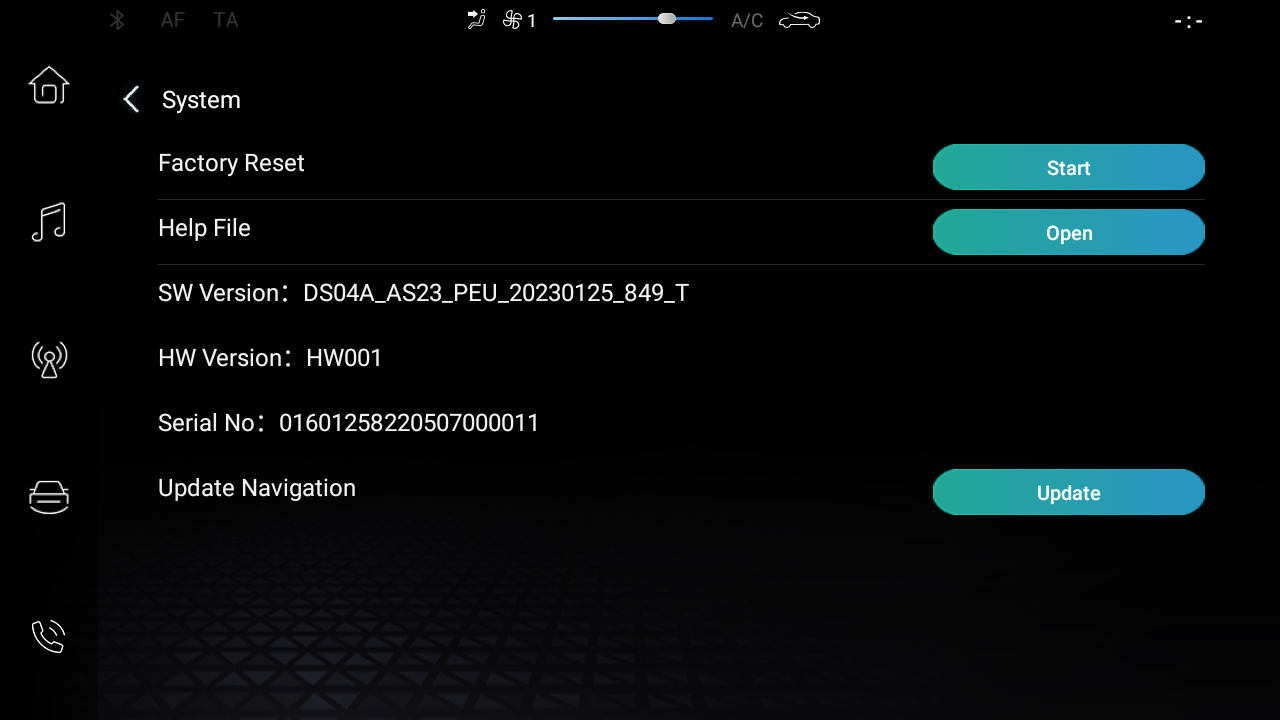 3.
The system asks you to confirm that you are ready to prepare the storage media for an update. Tap
Yes
.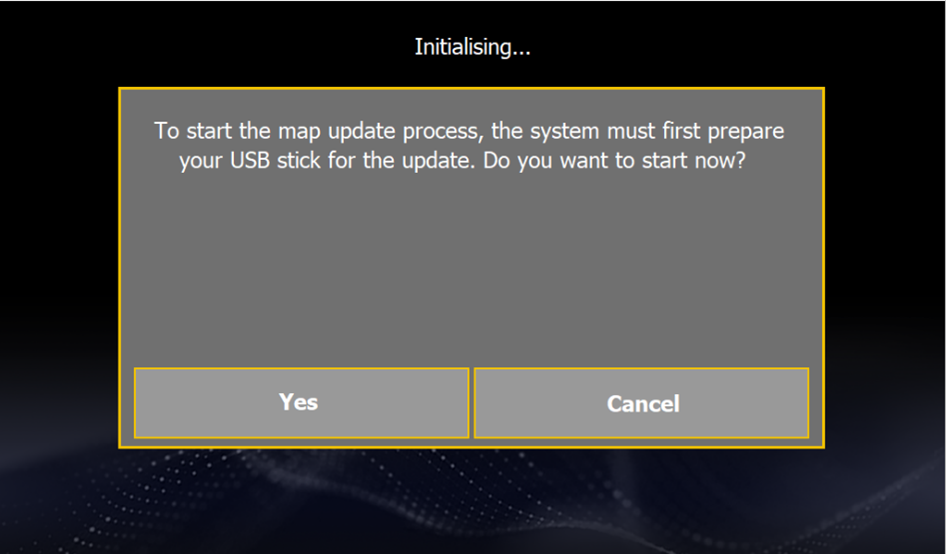 4.
A status screen is displayed showing the progress.
WARNING: DO NOT REMOVE THE STORAGE MEDIA AND DO NOT SWITCH OFF YOUR NAVIGATION SYSTEM DURING THE PROCESS.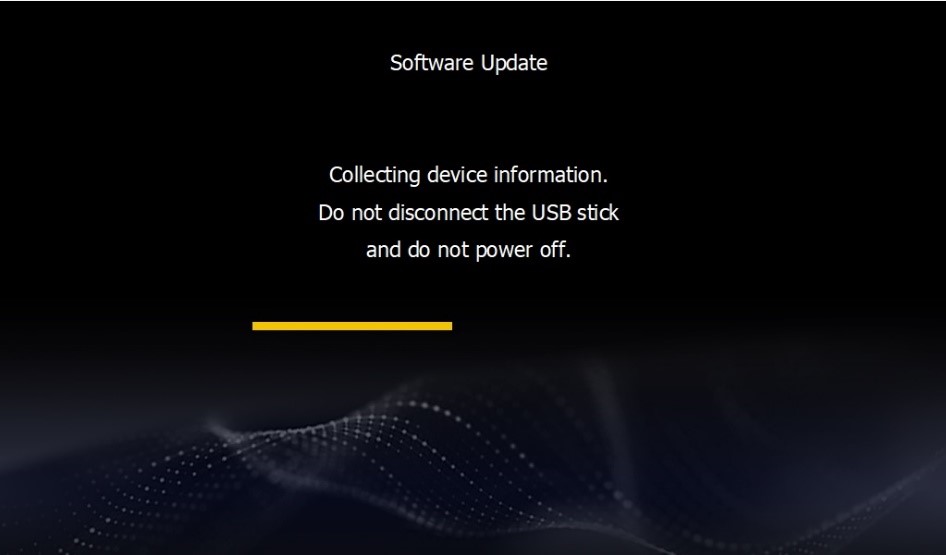 5.
Wait until MG NAVIGATION prompts you to remove the storage media. Now you can disconnect the USB memory stick from your navigation system.