To update the maps on your navigation system, download Toolbox version 4 to your Windows PC.
2.
Log in or create a new account for Naviextras.
3.
Select your device from the list.
4.
Click
Download Naviextras Toolbox
on the home screen.
Please make sure that you download the correct Toolbox version (4).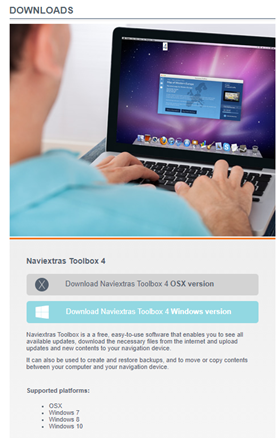 5.
Complete the steps to install Naviextras Toolbox 4 on your PC.
6.
Start Naviextras Toolbox: