1. In the main menu of your navigation system, tap About.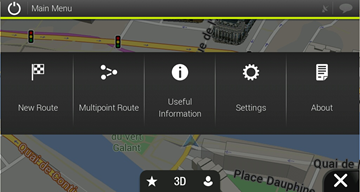 2. In the 'About' menu, tap Content.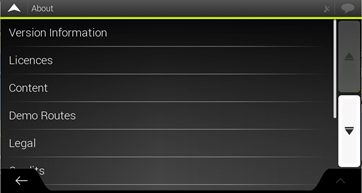 3. Scroll down in the 'Content' menu and tap Maps.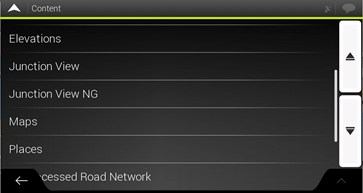 4. In the 'Maps' menu, the year and quarter (or month) of map data publication is indicated after the name of each country or region for which you have map coverage on your system. Check these dates if they match the publication dates of your newly installed maps.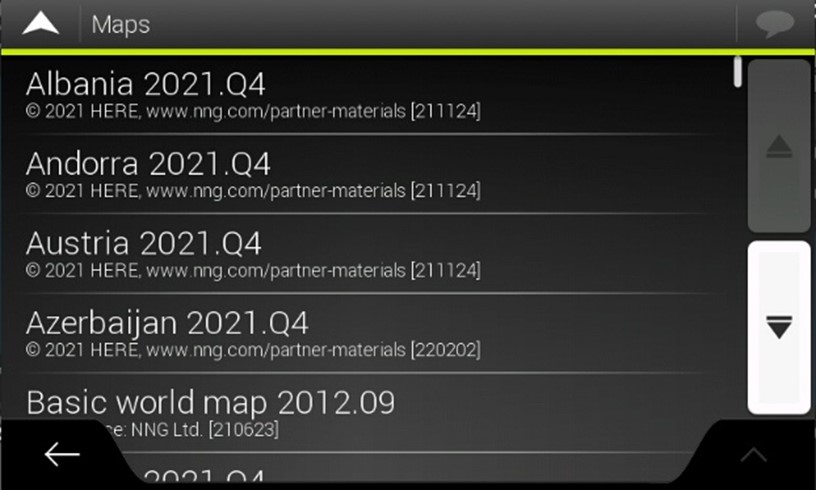 5. (optional) If the new map content seems unavailable, repeat the installation process.
Please contact our customer service if you have questions or problems
with the update process.